About Red Hawk Physical Therapy
Red Hawk Physical Therapy is both a clinic, and a family of incredibly talented and caring individuals. Since its first year in 1994, Harvey wanted Red Hawk's clinics to be more like a home for his patients. The goal since the beginning was to have a team of physical therapists that would work together towards the common goal of holistic healing and recovery. We look forward to creating a new therapeutic healing environment, and are poised to begin in our new home.
The name Red Hawk was chosen due to its symbolism and meaning, A Red-Tailed Hawk totem is special. It has direct ties to the Kundalini, the seat of primal life force. It is associated with the base chakra. A Red Hawk is associated with fulfilling the purpose of one's soul. It reflects a greater intensity of energy within your life: physical, emotional, mental and spiritual forces will all be strong with the individual. The Red-Tailed Hawk is a permanent totem—it will always be with you.
Our timeline
2013-Future
|

Bay Area's leading PT clinic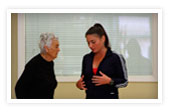 In July 2013, Red Hawk Physical Therapy consolidated its services to provide top quality care from one clinic located in Potrero Hill. With their unique and holistic approach to healing and patient wellness, Red Hawk has now evolved into the Bay Area's leading physical therapy clinic.
1994–2013
|

19 years and going strong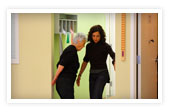 Over these two decades Red Hawk expanded to 4 locations in the Bay Area. Each location boasted a team of talented physical therapists with a wide range of skills and specialties. The venues were designed to give patients convenient access, along with various amenities.
1987-1994
|

1994: our first year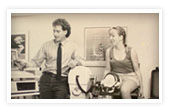 After working as the director of a sports medicine clinic for 7 years, Harvey decides to open his own clinic. In 1994 Red Hawk Physical Therapy is born and patients in the Bay Area are introduced to a more personalized and patients first approach to physical therapy and healing.
1981-1987
|

The move to California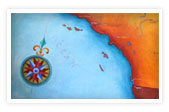 Harvey graduates from University of Vermont in 1981 and moves to LA where he works as a physical therapist for 6 years in hospital and private settings. In 1987 Harvey decides to move to San Francisco and continues working as a physical therapist.