Our Therapists
We are a family at Red Hawk Physical Therapy. We are a small group of talented and dedicated therapists looking to provide you with the best quality care with compassion, intelligence and humor.
Please view our therapist bios and videos to get to know our family. We're sure that you'll find the perfect therapist for you.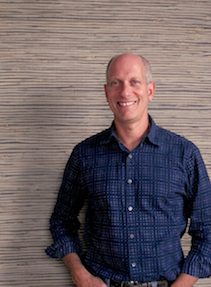 Harvey Deutch
Harvey has been practicing the art of physical therapy for over 30 years. After graduating from the Physical Therapy program at the University of Vermont, he moved to California and practiced for six years in Los Angeles. Never quite feeling home in Southern California, he moved to San Francisco in 1987 and directed a sports medicine center for six years. In 1994, Harvey began his own private practice and today has manifested the dream of mixing his physical therapy talents and yoga intuitions.
Gina Giammanco
A graduate of New York University and a native New Yorker, Gina began work as a physical therapist at St. Vincent's Hospital in the acute rehabilitation department. From 1993 to 1997, she combined her many years of dance and physical therapy studies to work with performers at the Performing Arts Physical Therapy in NYC. At the national American Physical Therapy Association (APTA) conference in 1997, Gina co-conducted a short course to physical therapists on evaluation and treatment of the dancer. In August of 1997, she moved to the Bay Area and joined the staff of Red Hawk Physical Therapy.
Isabel Gutierrez
In 1998 Isabel was attending college in San Francisco. While pursuing her degree, she started looking for a part-time job in the Bay Area and came upon a listing for an office manager position at Red Hawk. Isabel decided to apply, got hired—and sixteen years later she remains our beloved Office Manager. In Isabel's words; "Red Hawk is like family to me. Everyone is looking out for one another and we have the most wonderful patients. I look forward to helping out all of our current and future patients to get the best care possible!" And in our words, Isabel is our invaluable and extraordinary wizard making administrative magic happen both behind the scenes and on the main stage.